We're proud to be a founding member of a new consortium of 10 like-minded innovative schools from around the country, called the "Innovative Schools Cooperative." Recently, the founders from these schools gathered in NYC for our inaugural two-day summit.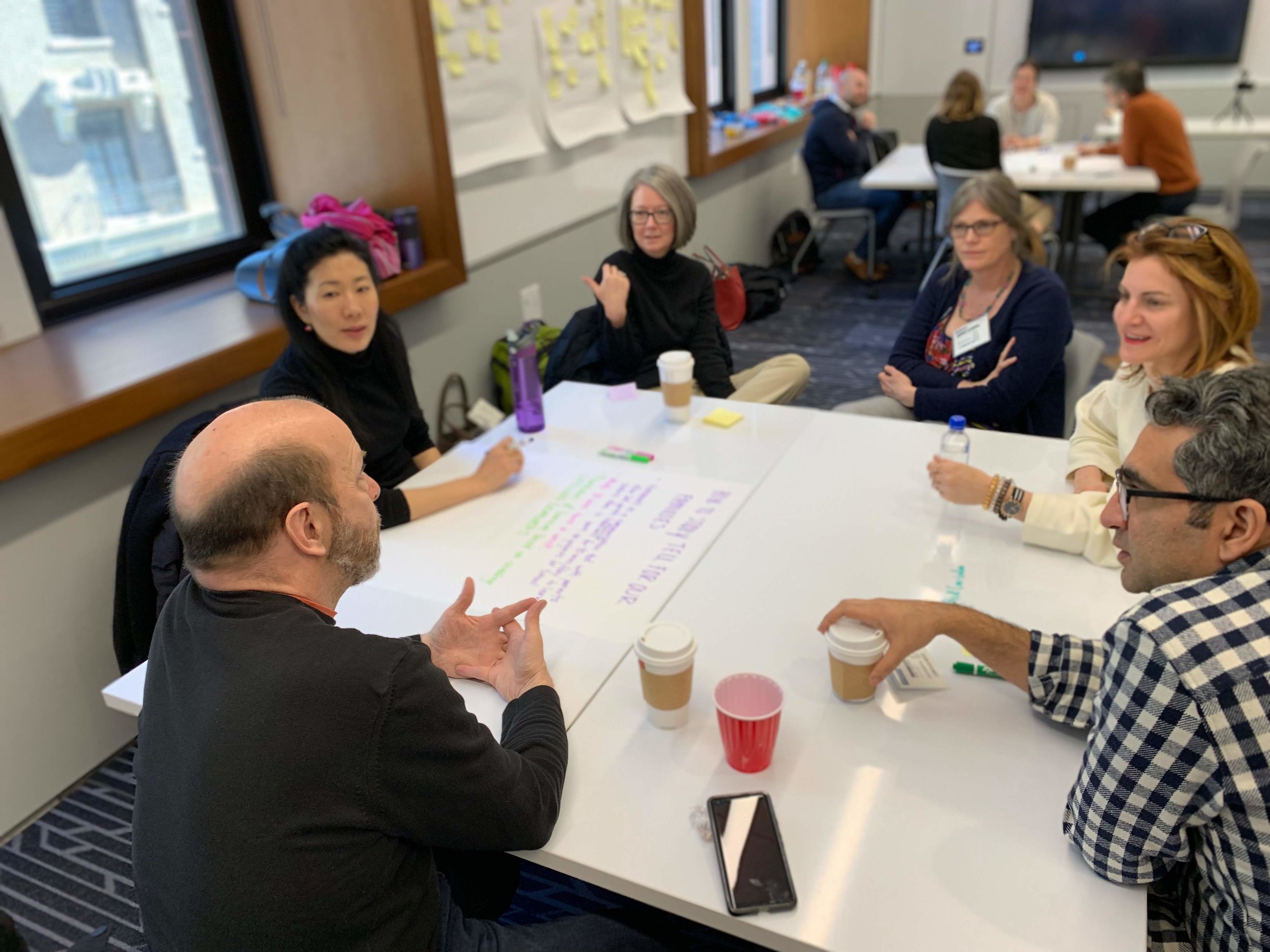 Day One, we hosted the group at Portfolio School, and then we were all up at Klingenstein Center at Columbia's Teachers College for Day Two.
A lot was discussed over these two days, getting to know each other's visions, approaches, challenges, successes, and everything in between. But here are some highlights:
Tinkering Challenge! Using just some long grooved pieces of wood and some tape, the team had to create a marble run from A to B. ("How many school founders does it take to…)

5 Dangerous Things Every School Should Do: Gever Tully, founder of Brightworks, adapted his popular TED talk and presented the "5 dangerous things every school should do." Number 1 on his list? "Trust Children." Yes!
It was great to see how other people are taking on the same challenge of re-inventing K-12. The schools represented in the group have different approaches, populations and areas of focus: some are just Middle School, one has an inter-generational element, some are urban, some are suburban, one is designed for home-schoolers...
But our similarities far outweigh our differences. And our hope is that in coming together, we can collect our individual voices and form a movement, creating a shared vision and thus enabling a bigger impact.
It was inspiring to share ideas with all of these change-makers. Here's to a bright future!
The 10 founding members of The Innovative Schools Cooperative:
Brightworks (San Francisco, CA)
Hudson Lab School (Hastings-on-Hudson, NY)
Millennium Middle School (San Francisco, CA)
NuVu Studio (Boston, MA)
One Stone (Boise, ID)
Portfolio School (New York, NY)
Revolution School (Philadelphia, PA)
Synapse (Palo Alto, CA)
Workspace Education (Bethel, CT)
The Workshop Independent School (Brooklyn, NY)